Volunteer For the Full Life
Wherever you choose to volunteer at Empath Hospice, there's a place for you. Whether you want to work directly with patients and families or in another role, you can make a big difference in someone's life, including your own.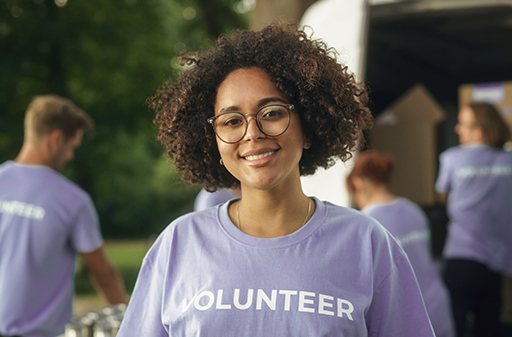 To learn more about volunteering with Empath Hospice, upcoming volunteer trainings and how to register please contact us at (863) 329-2743.
Training is provided at no cost and there are volunteer locations throughout Polk, Hardee and Highlands counties. Daytime, evening and weekend options are available – and you can even volunteer from home.
Free orientation, training and education
Many roles, locations and times available
No experience or medical background necessary
Empath Hospice Volunteer Opportunities
Empath Hospice is seeking volunteers to help with the following tasks in Polk, Hardee and Highlands counties:
Pet Visitation
Administrative Support
Crafters/Sewers
Social Visits
Veterans Support
Telephone Support
Respite for Caregivers
If you have a special skill you would like to share, we are open to ideas for other volunteer tasks.
Sign Up Now
To become a volunteer, you must take the four-hour Empath Health volunteer orientation to get started in one of our organizational support roles. An additional 12-hour patient and family support training is provided to those who wish to volunteer in patient-facing roles. Additional training is available for those who wish to provide specialized support including palliative arts and bereavement.
For more information on our volunteer opportunities or to register for training, fill out our information request form or call volunteer services at (863) 329-2743.